Welcome to the May 2020 edition of the Curious Tea subscription! Here's a closer look at the four exciting new teas that we are sharing with our subscribers this month.
The first light tea this month is a flavoursome Japanese Gyokuro green tea from the famous Yame terroir that is full of verdant, herbaceous and savoury notes.
The second light tea is a light and refreshing Anxi Mao Xie Hairy Crab Oolong from Fujian Province in China.
For the dark side of the selection we have a classic Ceylon black tea, a low-grown Orange Pekoe grade tea from Hidellana Tea Estate.
Finally, the last tea we are featuring this month is a unique Japanese wakocha that is smoked over sakura wood to produce a smoky profile with a light, fruity base.
Our Discovery subscription boxes contain 10g taster pouches of all of the above mentioned teas. If you are a subscriber you will benefit from a 10% discount on all teas from our tea shop!
Let's get into further detail on the products featured in our May tea subscription boxes.
Yame Gyokuro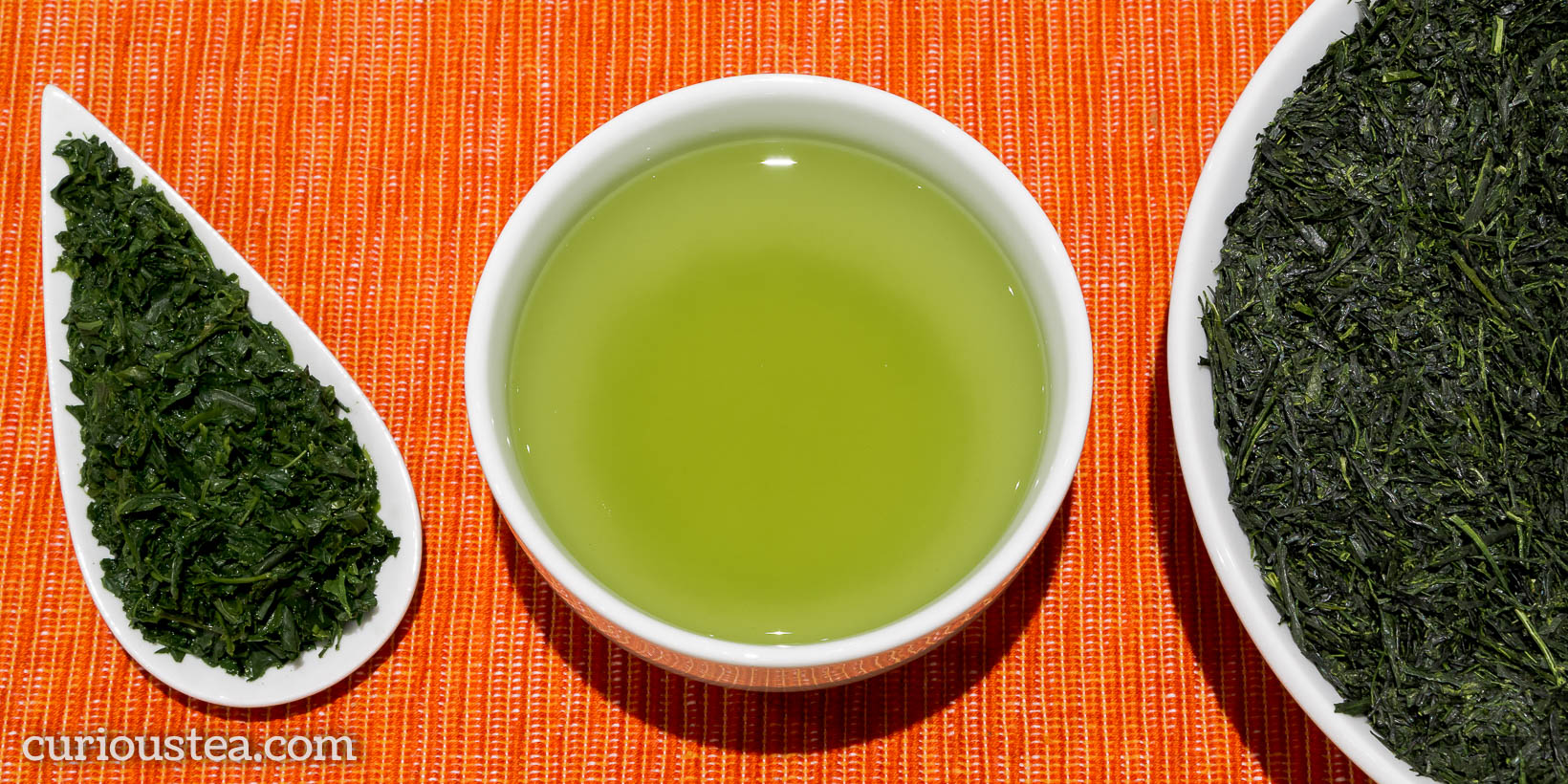 Yame Gyokuro (八女玉露) is a fine Japanese green tea from Yame, Fukuoka Prefecture in the northern part of Japan's Kyushu Island. Yame Gyokuro is also known as Yamecha in Japan and is one of the most popular and recognised types of tea. It is made from an unusual Asatsuyu (あさつゆ) tea cultivar that is known for producing flavoursome and aromatic teas with plenty of sweetness and lower astringency. Our Yame Gyokuro is from the first flush harvest, has been deep steamed and is more roasted than usual. May 2019 harvest.
The name gyokuro translates as jade dew and is a reference to the fine pale green colour of the liquor. Gyokuro undergoes a growing process that is unique and differs from most other tea growing. During growth the tea plants are shaded for about 20 days prior to harvesting that typically occurs in May of each year. High quality tea such as this Yame Gyokuro is normally shaded using traditional shades made out of bamboo that cover the tea plants from up to 90% of the sun. The covering of the tea forces the tea plants to slow the rate of photosynthesis, leading to higher levels of theanine. This change in chemistry of the leaves creates a much sweeter, mellower taste with a bolder character that is grassy and rich in umami flavours. The covering of the tea also creates a unique rich aroma that gyokuro is known for. This process is similar to kabusecha, however kabusecha is normally shaded for a shorter period of time.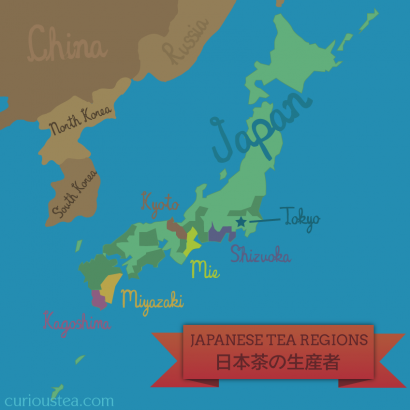 This Yame Gyokuro is made from the leaves of Asatsuyu (あさつゆ) tea cultivar plants. It is an unusual cultivar that is relatively rare due to being harder to grow and producing lower yields when compared to other Japanese cultivars. It is, however, unique in producing a particularly flavoursome and aromatic tea, resulting in the moniker – 'natural gyokuro'. It is said that even without shading, this cultivar produces teas that have a gyokuro-like quality. In our case, the tea was still shaded to produce a true gyokuro.
Yame Gyokuro is also a fukamushi gyokuro, which means that it was also deep steamed. This processing results in a much finer leaf that brings more sweetness with diminished astringency. In Japanese, fukamushi (深蒸し) means 'deep steamed' as the tea is steamed for 1-2 minutes as opposed to the usual futsuumushi (普通蒸し) steaming, which is only 30 seconds to 1 minute. There is also an even lighter version that is called asamushi (浅蒸し) or 'light steamed' tea, which undergoes steaming for less than 30 seconds. This longer steaming process results in a good balance between the classic umami depth and a pleasing sweet aftertaste. The steaming process makes the tea leaves very soft, so during the next processing stage, which is rolling, the leaves and tips can often break. This results in variable leaf size, with many very small broken leaf fragments. It can appear like a low-quality tea, but the reality is completely the opposite as it the result of the specialised deep steaming process.
Our Yame Gyokuro has attractively coloured dark green leaves with a bright, verdant and savoury aroma. The liquor produced has an attractive green colour and is somewhat opaque. The liquor is thick, mouth coating and definitely has a fresh green quality to its taste. The flavours are grassy and full of savoury umami notes. There is a kind of bitterness that you get from fresh green leafy vegetables present, yet it is refreshing and pleasant. The flavours continue on a more creamy note, leading up to herbs and buttered green asparagus. When brewed in Japanese style, this is a complex and full-bodied tea with a thick, herbaceous and umami-laden liquor that has a excellent, lightly sweet and creamy counterbalance. Brewed western style, this is still a flavoursome tea, however not as concentrated in flavour.
It is possible to brew this tea in the common Western style (2.5g of tea per 200-250ml) but you will not get the full flavour profile that Gyokuro is famous for. To get the most when brewing Western style, you should use at least twice the amount of leaves you normally would (5g of tea per 200-250ml). That way you are closer to enjoying the authentic flavours of real gyokuro. Using this method, brew at 70°C for 1 mins in multiple infusions. Gradually increase brewing temperature and time until no flavour is left.
But for best results we find 10g per 200ml-250ml of water to be the correct amount for this tea. Brew using good quality water that has been heated to 60°C and using traditional Japanese teaware. As you are using lower temperature water, preheating your teaware prior to brewing is a particularly good idea. In our testing, a first infusion of 90 seconds followed by further infusions of around 60, 90 and 120 seconds, worked particularly well. As always, keep increasing steeping time and temperature until no flavour is left.
You can also buy Yame Gyokuro green tea in our online shop.
Mao Xie Hairy Crab Oolong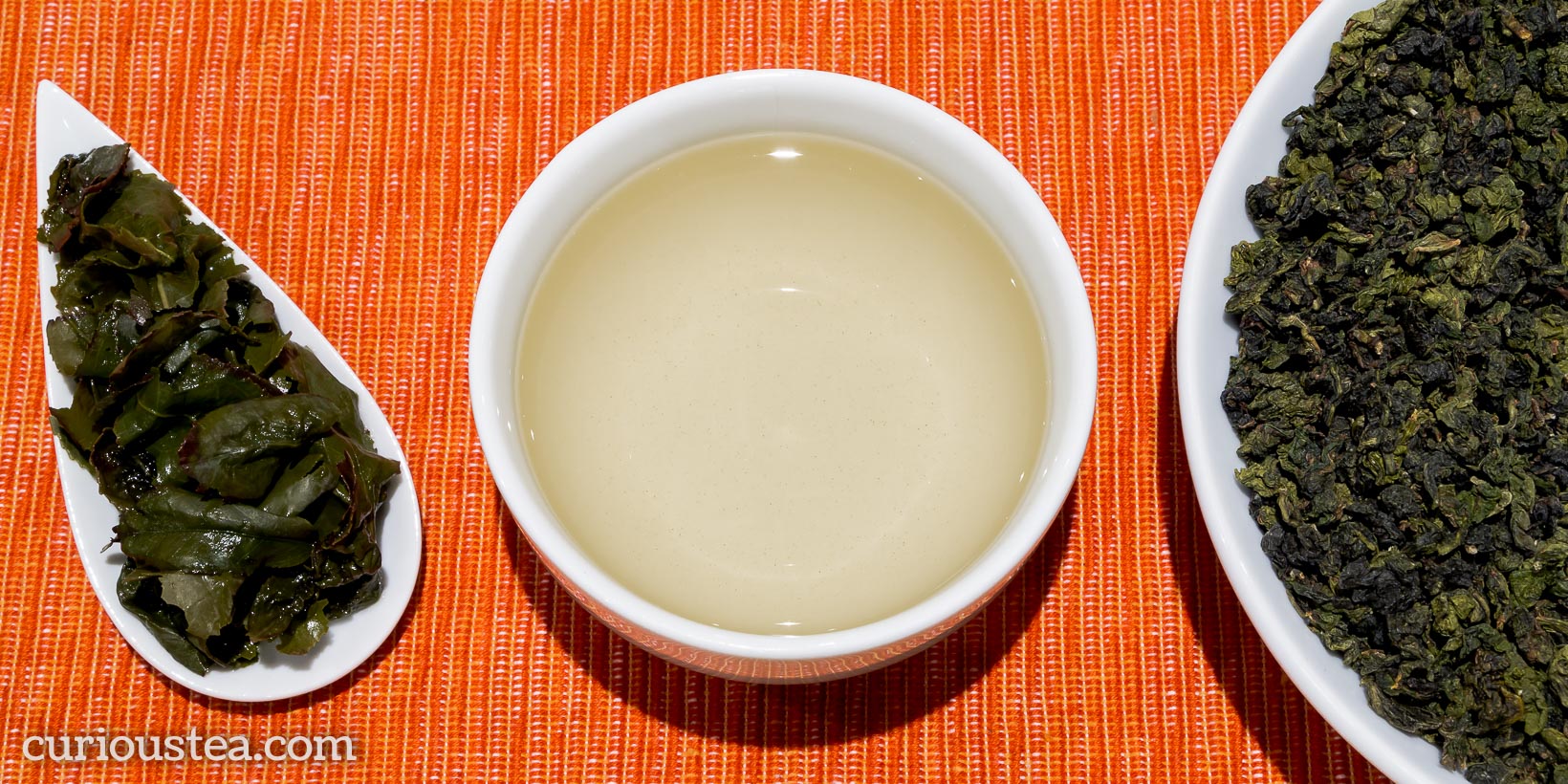 Mao Xie Hairy Crab Oolong (毛蟹乌龙茶) is a rather refreshing light oolong. It comes from the famous Anxi County of Fujian Province where it is grown around Gan De Town at an altitude of around 500-700m. Firmly in the 'green' category of oolongs, it has a lovely, lightly floral profile with fresh vegetal and citrus notes. The current new crop of Mao Xie Hairy Crab Oolong that we are offering is from Spring 2019 harvest.
This type of oolong, similarly to our Tie Guan Yin Iron Goddess of Mercy, is sometimes classed as a 'green' or 'jade' oolong due to the low oxidation level of the tea leaves. This low oxidation means that Mao Xie Hairy Crab Oolong has a light floral profile and has some characteristics that are similar to a green tea, while having an overall smoother and less astringent flavour. This characteristic is very appealing to tea drinkers that are looking for a refreshing type of tea that is similar to green tea in flavour but has lower levels of astrigency or bitterness.
Mao Xie Hairy Crab Oolong has a very distinctive name that is bound to cause a few laughs. The rather unusual name of this tea has a rather simple origin. Most likely it acquired the Mao Xie (毛蟹) name, which literally translates as Hairy Crab, from the appearance of the tea leaves. The tea leaves of this Mao Xie cultivar have tiny silver hairs on the bottom of the leaves. Someone at some point made the connection between the appearance of these tea leaf hairs with the tiny hairs that some crabs can be covered with. Some also draw the much broader similarity between the appearance of the irregular rolled dry leaves and that of crabs or their claws. Good imagination is certainly required for this theory, but perhaps there are some similarities? Either way, the name obviously stuck and this tea ended up with an unusual and rather marine name!
The leaves of this Mao Xie Hairy Crab Oolong are tightly rolled but are irregular in shape and have a combination of light and dark green colours. The dry leaves have a fresh floral aroma and produce a lightly coloured and lightly perfumed liquor. The unfurled wet leaves have an appearance that is typical of a classic light Chinese oolong – whole leaves without stalks. This can be contrasted with the Taiwanese style of oolong tea, where both leaves and stalks are rolled.
The medium-bodied character of this Mao Xie Hairy Crab Oolong is crisp and refreshing, being quite light yet flavoursome. There are floral, citrus and green fruit notes that remind of magnolia, yuzu and sweet melon. The profile is a little similar to a green tea, exhibiting vegetal and slightly buttery notes. However, it also has a pronounced smooth floral flavour with no astringency or bitterness, making this an ideal tea to try for those that find green tea a little too bitter or drying.
We suggest brewing at 90°C for 3-4 minutes at a time if brewed Western style, re-infusing the leaves multiple times. This tea will also benefit from gong fu brewing. For gong fu method we suggest using a 150ml clay pot or gaiwan with approx 4g of tea, and water at 90°C. Pour the water over the leaves and then discard this first wash. Brew initially for 20s, increasing each subsequent brew by another 5-10s. You can repeat these steps until there is no flavour left in the leaves.
You can discover all four famous Anxi oolongs in our online shop: classic Tie Guan Yin Iron Goddess of Mercy, crisp and zesty
Mao Xie Hairy Crab, refreshingly floral Ben Shan Source Mountain and the most floral Huang Jin Gui Golden Osmanthus.
Ceylon Hidellana Orange Pekoe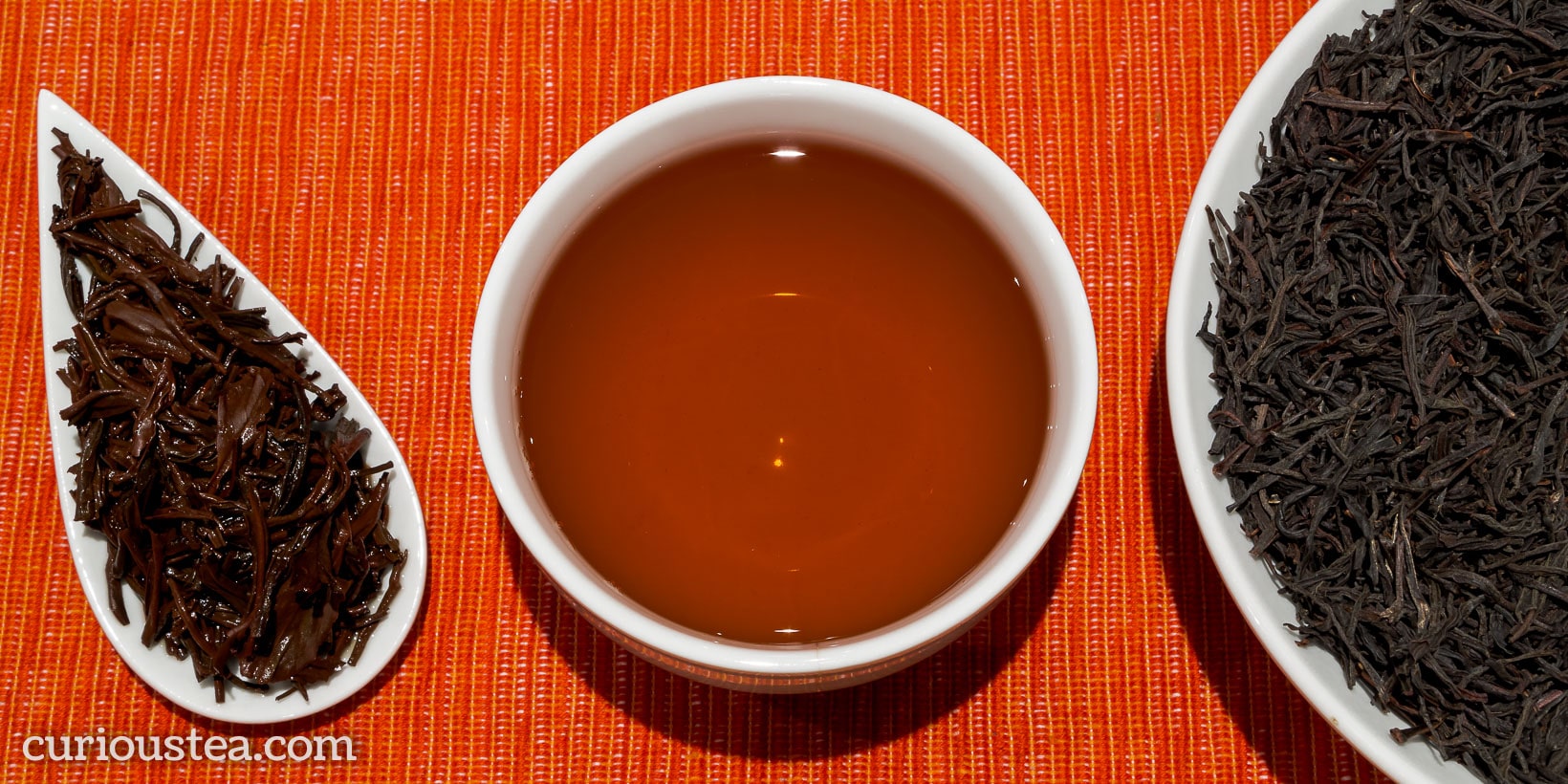 Ceylon Hidellana Orange Pekoe is a classic black tea that comes from the Hidellana Tea Factory in Ratnapura, Sri Lanka. It is a low-grown Sri Lankan OP (Orange Pekoe) grade organic Ceylon black tea. You can find out what Orange Pekoe is in our article here. While higher altitude teas are highly prized in Sri Lanka, lower altitude estates do produce some fantastic teas that have a fuller character and provide a more classic black tea experience. This tea is produced to EU organic standards. The current batch is from the summer 2019 harvest.
Ceylon Hidellana Tea Factory has almost 30 years of tea production history. The teas in Ratnapura are grown at an an elevation of around 300 meters above sea level. This environment provides ideal conditions to harvest tea leaves with excellent low-grown characteristics. The factory is family-owned and produces the teas in a socially responsible manner. We also feature two teas from the New Vithanakande Tea Factory, also located in Ratnapura, an Orange Pekoe and Silver Tips black teas.
The tea farmers in Sri Lanka have had a difficult recent past, with the government encouraging more farmers to switch to CTC (crush, tear, curl) methods of tea production in the 1990's, trying to capture the huge CTC market. CTC tea is normally used to fill tea bags, so the move was away from quality and onto quantity. This switch from orthodox methods was a big failure as Sri Lankan teas could not compete with cheaper CTC teas from other large and the then up-and-coming CTC tea growing countries, such as India, Kenya and Malawi. This move also damaged the reputation and quality of Sri Lankan tea, resulting in many farmers choosing to eventually abandon CTC production in favour of orthodox methods of tea production. Now Sri Lanka is rightly regaining its status as a major exporter of high quality orthodox teas and there are more and more interesting and exciting producers of these Ceylon teas, such as this Ceylon Orange Pekoe from Hidellana tea estate.
The leaves of our Ceylon Hidellana Orange Pekoe black tea are neat, dark in colour and have a malty aroma. The liquor is dark amber in colour with good clarity and a red hue typical of a good Ceylon black tea. The profile is malty and fruity, having a very smooth and balanced taste. The rich flavours starts malty, transferring to a more moorish fruity and tangy edge. There are some pleasant tannins present throughout. Finally the aftertaste brings more mineral and dry flavours. This is a finely balanced tea that delivers the classic Ceylon flavours in abundance.
This Ceylon Hidellana Orange Pekoe is best brewed with water at 90°C for 3-4 minutes and the leaves can be brewed around 2 times.
You can also buy Ceylon Hidellana Orange Pekoe black tea in our online shop.
Shimada Sakura Smoked Wakocha
Shimada Sakura Smoked Wakocha (櫻燻製和紅茶) is a highly unusual Japanese wakocha (black tea) that has been smoked over sakura wood. This tea undergoes a natural slow smoking process and has no additional flavouring added. The resulting flavour is light yet complex, with tangy and fruity smoky notes. We source this tea from a small tea producer based in Shimada, Shizuoka Prefecture that specialises in producing smoked black teas. Made from Yabukita cultivar plants that are grown to the traditional Chagusaba farming method. The current batch is from the second flush picked in late May 2019.
The grower and producer of this tea, Mr Matsumoto, was the first to pioneer the production of smoked black tea in Japan. A third generation tea farmer, he is in charge of a small family-run tea garden located at low altitude in the basin of the Ōi River (大井川, Ōi-gawa) near Shimada City. This area is recognised by the Food and Agriculture Organization, a specialised agency of the United Nations, as one of the Globally Important Agricultural Heritage Systems. Specifically it is the type of tea farming that is recognised; something Mr Matsumoto practices in his tea farm. All of his teas are produced according to this heritage method of tea growing.
Location of the tea farm:
The Traditional Tea-grass Integrated System in Shizuoka represents a type of farming known as Chagusaba (茶草場), which is commonly translated as semi-natural grasslands and is known as a traditional tea-grass integrated system in English. Chagusaba represents a system of traditional agricultural techniques, where grasslands are maintained around tea fields to supply mulch that improves the quality of tea cultivation. Chagusaba is a rare example of codependence between agricultural production and biodiversity, each of which enhances the other's value.
For more than 10,000 years, Chagusaba areas have been maintained through human activity. However, the area of the semi-natural grasslands has been reduced with the modernization of agriculture. This disuse has led to a serious and rapid decline in the biodiversity of Chagusaba.
The decline is good reason to recognise and promote Chagusaba as this natural style of farming encourages and preserves local biodiversity. From a tea drinker's perspective Chagusaba teas generally contain minimal or no artificial fertilisers, thus offering a cleaner and naturally more flavoursome cup of tea. You can also find lots of photography detailing the Chagusaba method on the website for the Council for the Promotion of Chagusaba in Shizuoka.
Shimada Sakura Smoked Wakocha black tea consists of a mixed dark leaf that has a pronounced smoky aroma. As with many other Japanese teas, the level of oxidation is slightly less and the mixture of larger and smaller leaves results in a balanced profile. This tea was gently smoked over wood from sakura cherry blossom trees, giving a complexity to that is quite unique. All of the smokiness that this tea possesses comes off on the aroma and the vapours. The profile is smoky and fruity with tart flavours of sour cherries. There are light notes of leather and pipe tobacco. The mineral and tart aftertaste leaves a very warming and comforting impression. This is a complex tea that might be surprising at the first sip but has the tendency to become more and more addictive.
It is best brewed at 90°C for around 3 minutes, with multiple infusions.
You can also buy Shimada Sakura Smoked Wakocha black tea in our online shop.
We really do hope that you enjoy the tea selection for May and are looking forward to the selection in our next box. Our June box will be a feature box focusing on fresh 2020 harvest Chinese teas. The box will feature classic Tie Guan Yin oolong, Huang Shan Mao Feng green and Dan Cong Mi Lan Xiang oolong teas as well as an unusual Old Tree 'Flowery' Xiao Zhong black tea.
If reading this has made you curious about our teas, but you don't yet subscribe to a monthly tea selection, you can sign up for our tea boxes in just a few clicks. We ship worldwide from London, UK.
We always love to hear from you, so if you have any questions, suggestions or just want to chat about tea, email us at contact@curioustea.com, via our Facebook page or via Twitter.
You can also follow us on Instagram for pretty tea photos.
Happy tea discoveries!