You've heard of cold brew coffee – but have you heard of cold brew tea? It's the perfect drink for any tea lover on a hot summer's day. In this post, we'll explain why oolong is perfect for cold brew tea and we'll give you our tried and true method.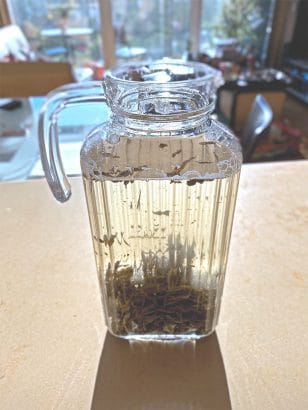 You can make cold brew tea using just about any tea type, but we always always prefer using an oolong. This is because the perfect cold brew tea is naturally sweet, clean-tasting, and refreshing with little to no bitterness or astringency. A milk oolong is particularly good for cold brew, because it has a naturally milky mouthfeel and taste that is really emphasised when chilled. High mountain Qing Xin (Green Heart) Oolong teas from Taiwan also work well due to refreshing floral notes that are particularly pronounced when cold brewed.
And here's the interesting part. Cold brewing tea draws much fewer tannins when compared to brewing with hot water. So if you have a tea that you find tannic or astringent, one of the best ways to make it is by cold brewing. This is especially true of Japanese green teas that may be particularly sensitive to higher than optimal water temperature. You can even ice brew gyokuro!
This recipe makes one serving, but you can scale it up very easily! Here's how we do it:
Cold Brew Tea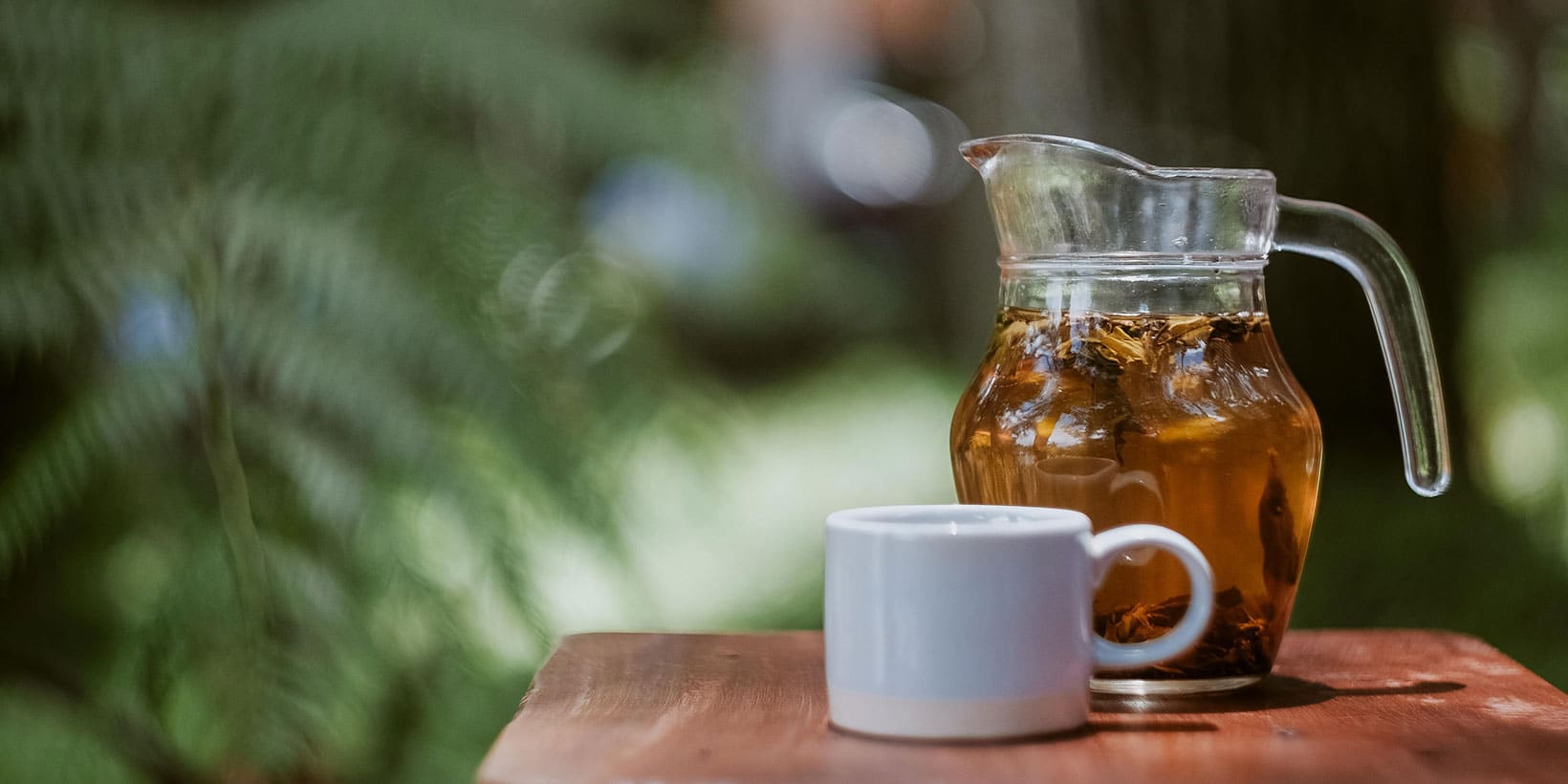 Method for cold brew tea:
Measure out your tea into a jug – 2.5g (approx. 1-2 tsp) for every 250ml of water.
Pour the water into your jug. There's no need to boil it.
Let the tea infuse in the fridge for 8-12 hours, or overnight.
Strain the tea leaves. Make sure not to throw them away, though! Even with cold brew, they can be sometimes re-used.
Serve the tea over ice if you prefer. If you want to sweeten your tea, this would be the time to do it.
Nutrition

Per Serving: 1 calories; 1g carbohydrates; 3mg cholesterol; 12mg sodium.

Your tea will keep well, refrigerated for 3 to 5 days. The colour may change but this is due to natural oxidation.
One method that we do not recommend is sun tea – this is when tea steeps in water that is left out in the sun. This actually dangerous! By placing tea leaves in glass jars of water, and then leaving them in direct sunlight you are creating the perfect environment for harbouring harmful bacteria. Although the tea will heat up a little, it will probably only reach 55C, which is not hot enough to kill the bacteria.
It's much better (and safer!) just to make cold brew tea.
If you follow this recipe, or use our teas in your cold brew, please share it with us on social media @curioustealtd.