Description
Santikhiri Milk Ruby Oolong is a smooth, highly oxidised oolong that is produced from a Taiwanese Jin Xuan TRES #12 cultivar. This oolong comes from around Santikhiri village (formerly Mae Salong) located in Mae Fa Luang District around the highlands of Doi Mae Salong mountain, close to the border with Burma and Laos. Santikhiri Milk Ruby Oolong is an organic tea grown at an altitude of around 1,200-1,600 metres and this particular lot was plucked in Summer 2021. We source this tea directly from the owner of the plantation in Doi Mae Salong. You may also be interested in trying our Milk Oolong, a lightly oxidised version of this tea.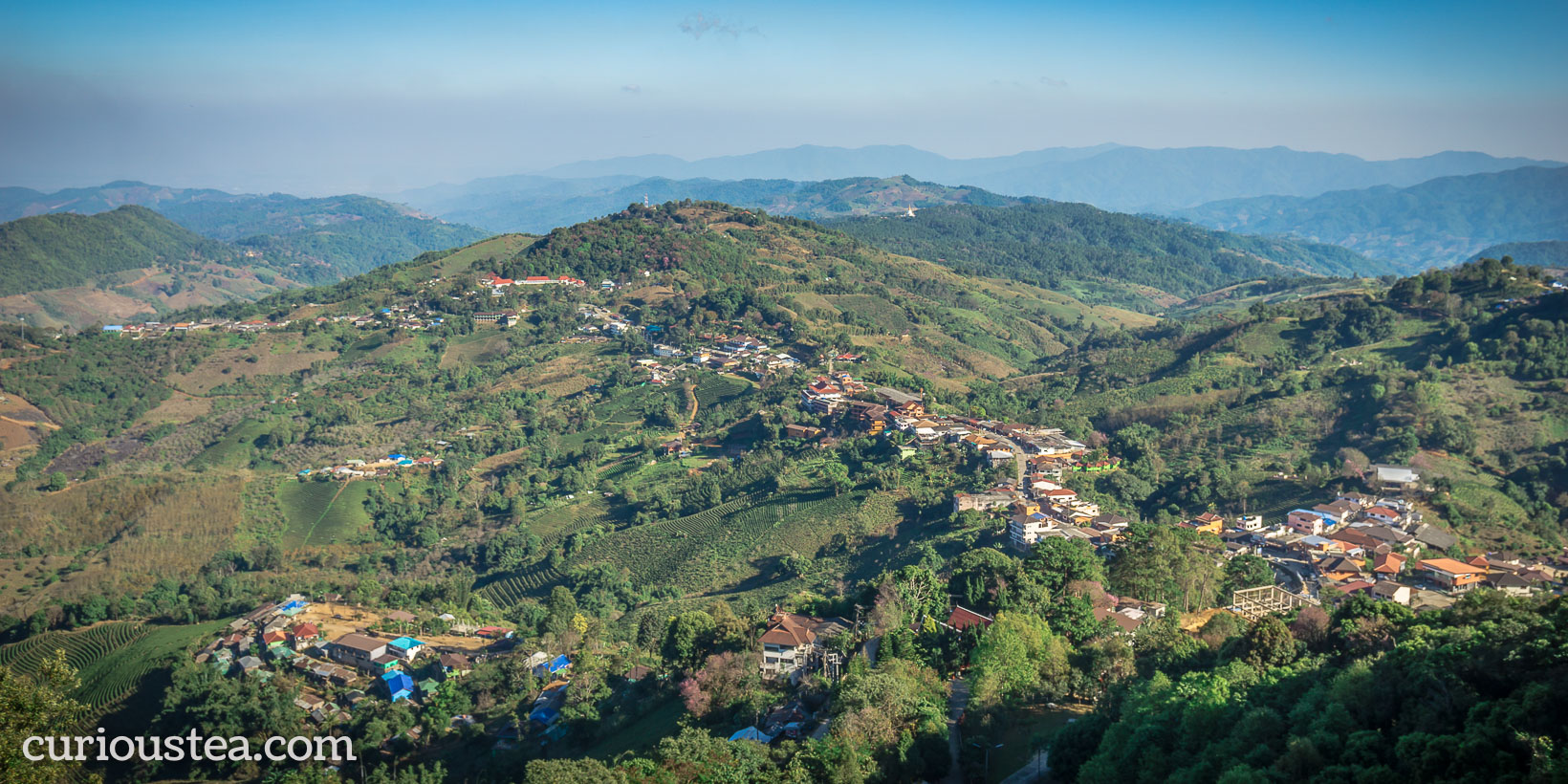 This Milk Ruby Oolong tea is made from a Taiwanese cultivar called Jin Xuan 'Golden Daylily' (金萱) or TRES #12, the number given to it by the Taiwan Research and Extension Station. Milk Oolong is also sometimes known as Nai Xiang (奶香) 'Milk Fragrance' in Chinese. The Jin Xuan cultivar is very popular with farmers since the plants are more hardy and produce a higher yield. From a tea lover's point of view, Jin Xuan is an attractive aromatic drink with a lovely sweet and creamy character when made into a lightly oxidised oolong. However the Ruby version is oxidised to a high degree, almost pushing it into the black tea category. This results in a smooth flavour with attractive fruity and honey notes and zero astringency or bitterness.
Santikhiri Milk Ruby Oolong comes in tightly rolled leaves that open slowly to produce a golden liquor. The flavour profile starts on the tangy and fruity side, progressing onto fuller flavorous that are sweeter with floral notes and a soft creamy mouthfeel. The clean aftertaste is comforting and warming, with lingering notes of acacia honey.
We suggest brewing at 90°C for 3-4 minutes according to your taste. Since the leaves are slow to open we suggest the first infusion to be longer than subsequent infusions. It can be brewed 3+ times.
This Santikhiri Milk Ruby Oolong was last featured in our November 2021 Curious Tea Subscription Boxes.