Welcome to the March 2018 edition of the Curious Tea subscription! As usual we have four exciting new teas to share with our subscribers this month.
The first light tea this March is a vegetal and creamy Jin Xuan Milk Oolong from Meishan in Taiwan. The second light tea is a Kenyan take on a typical classic green tea by the Tumoi Teas Cooperative. For the darker side of the selection we selected a spectacular Jin Jun Mei golden grade black tea from Wu Yi Shan in China. And finally the last tea of the selection is a complex lightly floral oolong from Guangdong, Dan Cong Yu Lan Xiang.
Our Discovery subscription boxes contain 10g taster pouches of all of the above mentioned teas. As always, if you are a subscriber you will benefit from a 10% discount on all teas from our tea shop!
Let's get into further detail on the products featured in our March tea subscription boxes.
Meishan Jin Xuan Milk Oolong
Meishan Jin Xuan Milk Oolong (梅山金萱烏龍) is a wonderfully refreshing high mountain oolong. Created from a Jin Xuan cultivar, it is grown at an altitude of 1,200m in Meishan, next to the famous Alishan National Scenic Area. This growing location imparts a different character when compared to other milk oolong teas. While also exhibiting a milky aroma, mouthfeel and taste that the Jin Xuan cultivar is famous for, this flavour is also finely balanced by stronger green floral and fresh vegetal notes. This batch is from the November 2017 harvest.
We carry three Milk Oolong teas at Curious Tea from different terroirs of Taiwan. The Award-Winning Organic Milk Oolong is the most popular but the high mountain Meishan Milk Oolong and Alishan Milk Oolong are both beautiful examples of teas from the high mountain terroirs of Taiwan.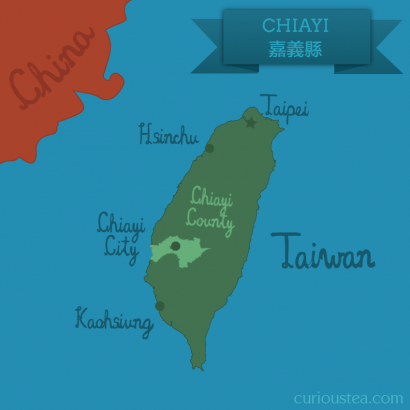 Jin Xuan cultivar is also known as the Golden Daylily (Jin Xuan – 金萱) or TRES #12. It is very popular with farmers since the plants are more hardy and produce a higher yield. From a tea lover's point of view, Jin Xuan is an attractive aromatic drink with a lovely sweet character. It is particularly popular for the smooth creamy and milky aroma, texture and taste.
Unfortunately there are plenty of milk oolongs (whether from Jin Xuan cultivar or others) that are flavoured either with milk or vanilla in order to imitate or enhance the natural taste that the leaves of Jin Xuan develop. Any genuine Milk Oolong, such as this one, is always produced from the Jin Xuan cultivar and should not be flavoured or enhanced with additional flavours in any way.
Our Meishan Jin Xuan Milk Oolong is sourced with the help of a Taiwanese Tea Master. The tightly rolled leaves of this oolong produce a light yellow-green liquor with a buttery and creamy aroma. The high mountain nature of this tea is evident both in the quality of the leaves but also in the complexity of flavours. Present is the trademark milky, creamy mouthfeel, texture and taste. However there is another more vegetal and floral layer superimposed on that classic taste. There are herbaceous notes of fresh buttered leafy greens, green flowers, dandelions. The interplay between the more vegetal, green notes and the creamier, buttery notes is very finely balanced and makes for a comforting yet refreshing cup.
It is best brewed at 90°C for 3-4 minutes and should be brewed multiple times.
You can also buy Meishan Jin Xuan Milk Oolong tea in our online shop.
Tumoi Nandi Hills Green
Tumoi Nandi Hills Green tea is a classic green tea with a balanced vegetal character that is grown around Nandi Hills at an altitude of over 2,000 metres by the Tumoi Teas Cooperative. This tea is grown without the use of pesticides and is processed using traditional orthodox tea production methods. This Tumoi Nandi Hills Green tea is from the summer 2017 harvest.
Unlike our Purple Green tea from Tumoi, this one does not come from the new purple cultivar. Instead a more conventional tea plant is used to produce a green tea with a profile that is vegetal, a little savoury, yet clean and fresh tasting.
Tumoi Teas Cooperative is a relatively new type of tea farmer cooperative in Kenya that focuses on creating beautiful tea while also supporting local farmers and the local community. While a large proportion of tea plantations in Kenya are owned by multinational corporations, Tumoi Teas is completely run and managed by small-scale tea farmers. Large plantations largely produce CTC tea destined for tea bags, blends and extracts. This mass produced tea is traded at the Mombasa auction, where the price is dictated by worldwide market conditions, much like for any other traded commodity. The average selling price at the auction in Mombasa in January 2018 was $2.78 per kilogram. Over the last five years the price varied between lows of around $2.2 and occasional highs of around $4 per kilogram. On average tea workers in Kenya are paid under $5 for picking 35-45 kilograms of fresh leaves a day. This is largely in order to sustain profitability for big multinationals, which report a break even cost of Kenyan tea production to be at $1.80 per kilogram.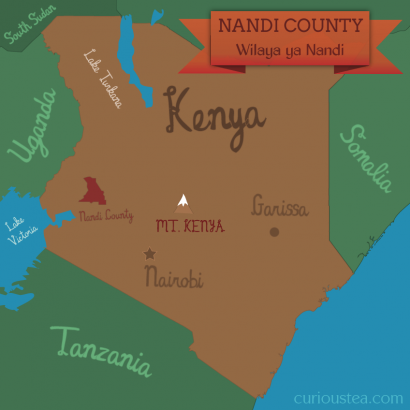 A recent strike resulted in Kenyan tea workers winning a wage increase of around 30% . But this actually led to calls by multinational tea companies to replace plantation workers with automated machines in order to keep costs under control. This situation presents a big problem for a country where unemployment reaches 40%. Mass produced low quality CTC tea and worker welfare unfortunately seem to now be at odds with each other. Even if the workers are able to win increased wages and welfare provisions, the increase in associated costs will most likely lead to large plantations switching to automated machine production methods across the whole production cycle or moving production to countries with lower base costs.
The possible future that tea farmers and workers have in such scenario will be in a switch to orthodox methods of making tea that require human skill, hand picking and hand processing. This kind of tea production can safeguard both the future of tea farmers and plantation workers and guarantee their welfare in the long run. This is why the work that some of the small plantations and cooperatives, such as Tumoi Teas, do in this region is so important. These hand processed teas are much more expensive than the mass produced CTC counterparts but it does mean that the farmers are able to produce high quality tea with a unique character. They are also able to do this while being able to set their own price and not having to rely on large multinationals and the volatility of the commodity markets. This higher price of these orthodox teas reflects not only the high quality of the tea, but also a much fairer return for the tea farmers and their local community.
This Tumoi Nandi Hills Green tea has dark green leaves that produce a light golden liquor with a faint vegetal aroma. The balanced taste is mostly reminiscent of fresh green vegetables, with a slightly mineral, herbaceous character. Particular associations for us include creamy asparagus and fresh dandelion leaves. It is quite brisk and refreshing with a clean finish and slightly fruity top notes on the palate.
It is best brewed at 80°C for 2-3 minutes and should be brewed multiple times.
You can buy Tumoi Nandi Hills Green tea in our online shop.
Wu Yi Shan Jin Jun Mei
Wu Yi Shan Jin Jun Mei (武夷山金骏眉) is a beautiful top 'gold' grade black tea from Wu Yi Shan in Fujian Province of China. Known in English as 'Golden Beautiful Eyebrow', this particular version is made exclusively from buds, which is reflected in the gold appearance of the dry leaves. These tippy leaves produce a wonderfully complex and satisfying liquor. Grown around the core Jin Jun Mei growing area around Tong Mu Village, this tea is from April 2017 harvest.
Jin Jun Mei Golden Beautiful Eyebrow is a very recently developed tea – it was introduced to the market just over 10 years ago. It has quickly gained huge popularity, especially in China. Jin Jun Mei is grown in an area that is known for producing famous Chinese teas, such as Da Hong Pao, Rou Gui and Lapsang Souchong. Jin Jun Mei is also normally classed as a type of Lapsang tea. Much like Lapsang Souchong, Jin Jun Mei can come both in smoked and unsmoked versions. While smoking does impart a wonderful dimension to the tea that is loved by some, it can also be used to mask problems and imperfections in a tea. This particular Jin Jun Mei is unsmoked so you get to enjoy the full sweet, fruity and malty character without the smoky flavour.
Wu Yi Shan, or Wu Yi Rock teas are grown on rocky mountainsides where the soil is high in mineral content and the growth of the tea trees is much slower. This terroir results in a distinctive 'rock' taste that is particularly evident in oolongs from this area and is prized amongst tea lovers. This characteristic profile is stony and mineral in taste but with a long lasting sweet aftertaste. This characteristic also translates well to black teas. It results in rather complex teas that have a stony, mineral edge to them that provides a fine balance to the malty characters. If you find Dian Hong teas to be too malty, this Jin Jun Mei is an excellent alternative.
The leaves of this Wu Yi Shan Jin Jun Mei are very small, tippy and golden. This tea has a deep amber liquor with a floral and malty aroma. It produces a deep and thick mouth-coating liquor that has a satisfying lingering taste. The flavours are bright and clean, with deep malty notes that are nicely balanced by the lighter mineral and stony ones, courtesy of the terroir. The character is sweet and floral and has notes of rose, cocoa and caramel.
We suggest brewing at 90°C for 3-4 minutes according to your taste. It can be brewed around 3 times depending on your taste preferences.
You can also buy Wu Yi Shan Jin Jun Mei black tea in our online shop.
Dan Cong Yu Lan Xiang Oolong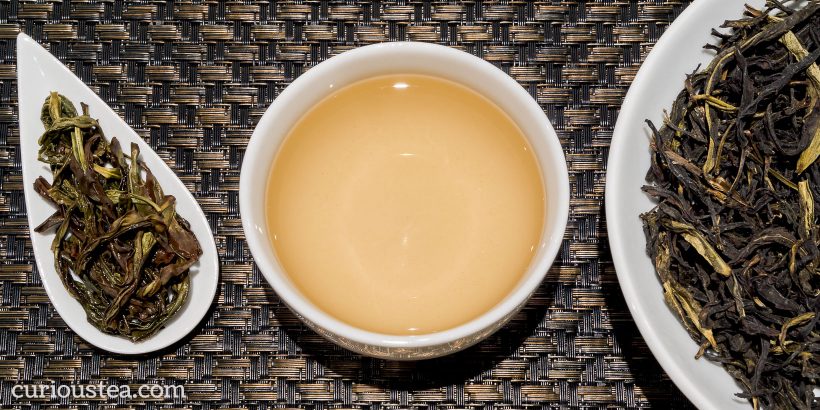 Dan Cong Yu Lan Xiang (单枞玉兰香) Oolong, also known in English as Magnolia Fragrance Phoenix Oolong, is a lightly floral oolong from Guangdong Province in China. It belongs to the orchid family of oolongs from Guangdong that are known for subtle floral fragrances reminiscent of different flowers. Grown at Wu Dong Shan at an altitude of between 1,000 and 1,500 metres, it is from late April 2017 harvest.
Dan Cong (单枞) is the general term that is used to refer to oolongs that come from Guangdong and specifically from Phoenix Mountain. Dan Cong literally means 'single bush' as traditionally these oolongs were all plucked only from single semi-wild trees. It has now become the generic term to cover all Phoenix Mountain (Feng Huang Shan 凤凰山) and sometimes other Guangdong Oolongs.
Dan Cong Oolongs are known as the doppelgängers of the tea world for their ability to imitate various flavours, be it flowers or fruits. This is a natural characteristic and no flavouring is added at all. The apparent aroma and taste differences of Dan Cong Oolongs are mostly introduced during the finishing process of each tea. The skills of the tea master are therefore paramount in how each batch of tea turns out. This Dan Cong Yu Lan Xiang is noted for its magnolia aroma and flavour that is lightly floral, reminiscent of magnolia blossom.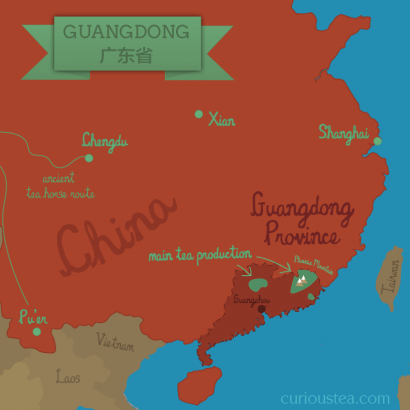 This particular Dan Cong Yu Lan Xiang Oolong comes from the Phoenix Mountain area near Chaozhou City (Phoenix Town) in Guangdong Province. The trees that are used to produce this tea are the Feng Huang Shui Xian cultivar, which is the traditional cultivar used in this area and the usual one for Dan Cong Oolongs. Plucking occurs in late April and this Dan Cong Yu Lan Xiang Oolong is from the 2017 harvest. Spring harvest is particularly favoured as it tends to be more floral and less astringent compared to leaves harvested during other times of the year.
The large twisted dry leaves of this Dan Cong Yu Lan Xiang Oolong are dark with some occasional lighter coloured leaf present. The liquor produced is a golden colour with a light floral aroma. The taste of this tea is quite complex, with many layers of flavours present. The flavour starts off with a floral and somewhat sweet taste, followed by astringency in the middle and finishing on dry, floral, muscatel notes on the aftertaste. There are certainly typical floral, fruity and mineral notes present but also there is a level of astringency and dryness on this tea.
This tea requires attention during brewing as it is somewhat capricious. But when you get the parameters spot on, you will be rewarded with a complex mouth watering cup! We suggest brewing at 80°C for 2-3 minutes at a time. This tea will definitely benefit from gong fu brewing. For gong fu method we suggest using a 150ml clay pot with approx 4g of tea, using water at 90°C. Pour the water over the leaves and then discard this first wash. Brew initially for 20s, increasing each subsequent brew by another 5-10s.
You can also buy Dan Cong Yu Lan Xiang Oolong tea in our online shop.
We really do hope that you enjoy the tea selection for March and are looking forward to the next instalment in April!
If reading this has made you curious about our teas, but you don't subscribe to a monthly tea selection, you can sign up for future tea boxes in just a few clicks. We ship worldwide from London, UK.
We always love to hear from you, so if you have any questions, suggestions or just want to chat about tea, email us at contact@curioustea.com, via our Facebook page or via Twitter.
You can also follow us on Instagram for pretty tea photos.
Happy tea discoveries!