Happy 2019 to all our friends and subscribers! Welcome to the January 2019 edition of the Curious Tea subscription. Let's take a look at the four new teas we're sharing with our subscribers this month.
The first light tea this month is a lovely Roasted Sencha green tea from Japan that has a satisfying toasty and savoury character.
The next light tea is a complex white tea from Fujian Province in China, a very fine Xue Ya Snow Bud.
For the dark side of the selection we have a unique 'Assamica' Taiwanese black tea grown in Yuchi, on the shores of the famous Sun Moon Lake.
Finally, the last tea we are featuring this month is a highly oxidised Four Seasons 'Red' Oolong from Taiwan that has a captivating character with tangy, fruity flavours.
Our Discovery subscription boxes contain 10g taster pouches of all of the above mentioned teas. If you are a subscriber you will benefit from a 10% discount on all teas from our tea shop!
Let's get into further detail on the products featured in our January tea subscription boxes.
Makinohara Roasted Sencha
Makinohara Roasted Sencha is a green tea from Japan that undergoes additional roasting during finishing, imparting a lovely, lightly toasty character. Grown at low altitude around Makinohara in Shizuoka Prefecture, it is made from the Yabukita (やぶきた) cultivar. This particular batch is a second flush tea, harvested in May 2018. Like all of our Makinohara Japanese teas, we source it directly from the grower in Shizuoka.
Japanese green teas, like this Makinohara Roasted Sencha, have a distinct flavour profile which is quite different to many others. They are generally steamed in order to stop oxidation of the leaves and keep it as a green tea. After steaming, the leaves will be rolled, shaped and dried. This processing imparts a particularly grassy, vegetal, savoury and umami flavour. The level of savouriness does vary, but teas particularly high in savoury and umami flavours are highly sought after in Japan and tend to command much higher prices.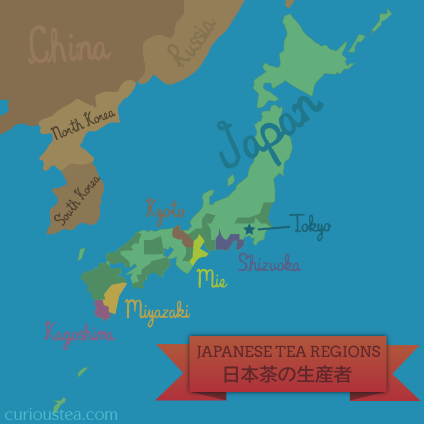 Makinohara Roasted Sencha is processed like any other Japanese green tea: by steaming the leaves. The process is referred to as kill-green or fixation. After rolling and shaping, the tea undergoes a finishing, or drying process. This can be done in various ways but often involves baking or roasting the tea. With most sencha teas this process is done quickly in order to preserve the green grassy nature of the tea. However this Roasted Sencha undergoes additional baking during the finishing process to impart a lovely toasted character and to further balance the flavours. The baking is stronger than on most sencha green teas, however it is nowhere as strong as the popular roasted Hojicha green tea.
The leaves of this Makinohara Roasted Sencha are dark green in colour, thin in shape and have a typical polished appearance. Like any good quality sencha, the dry leaves are sort of slippery and have a waxed feel to them and have a deep, sweetly green aroma. The liquor produced is a pale green colour, with a nutty and verdant fragrance. The savoury character of this tea has clean, grassy and toasted umami notes that are well balanced. It has a satisfying quality and full flavour, with a touch of vegetal astringency and light sourness on the aftertaste, reminiscent of flower petals or sorrel soup.
It is best brewed at 80°C for 2-3 minutes, with multiple infusions.
You can also buy Makinohara Roasted Sencha green tea in our online shop.
Xue Ya Snow Bud
Xue Ya Snow Bud (雪芽) is a complex organic white tea that comes from Fujian Province of China. Grown around the famous Fuding tea growing area, it has neat small silver leaves. This Xue Ya Snow Bud white tea has a smooth and clean taste with a touch of smokiness that makes it rather unique. It is grown in a fully organic tea garden at an altitude of 800-900m. We source it direct from the grower in Fuding and this lot is from the May 2018 harvest.
The Xue Ya name, which literally means Snow Bud, comes from the appearance of the silver buds when plucked – they look as if covered by snow. There is plenty of this silvery, downy 'fur' on the dried leaves of this tea, signifying it is made from fine tips. When the leaves are brewed and unfurled, it is possible to see that they are mostly represented by smaller buds and leaves. The use of such small, young leaves that are still covered in silvery 'fur' results in a very fine taste.
This tea is made from young leaves of Fuding Da Bai (福鼎大白 – Fuding Large White) white tea cultivar. This is the same cultivar that is used for producing various white teas grown around Fujian Province, including Yin Zhen Silver Needle white tea. While Silver Needle generally has a very delicate profile, the leaves and processing selected for this Snow Bud white tea produce a more complex character that is a little more challenging.
Xue Ya Snow Bud has fine, small silver leaves that have a light fruity aroma. The pale golden liquor has an appealing colour and a light fragrance with just a touch of smokiness. The smooth taste has a juicy, mouth-watering quality and clean notes. The main flavours are those of light wood, unripe fruits, quince and a touch of smokiness. The aftertaste is complex, a little drying, chalky and verging on being lightly astringent. It is definitely more on the complex than delicate end of the white tea spectrum.
Xue Ya Snow Bud is best brewed at 70°C for about 2-3 minutes according to your taste. It can be brewed multiple times. As with all white teas, you can brew this one for a longer amount of time at lower temperature or alternatively you can brew it for a shorter period of time of around 1 minute at 90°C, also brewing multiple times.
You can also buy Xue Ya Snow Bud white tea in our online shop.
Yuchi Assamica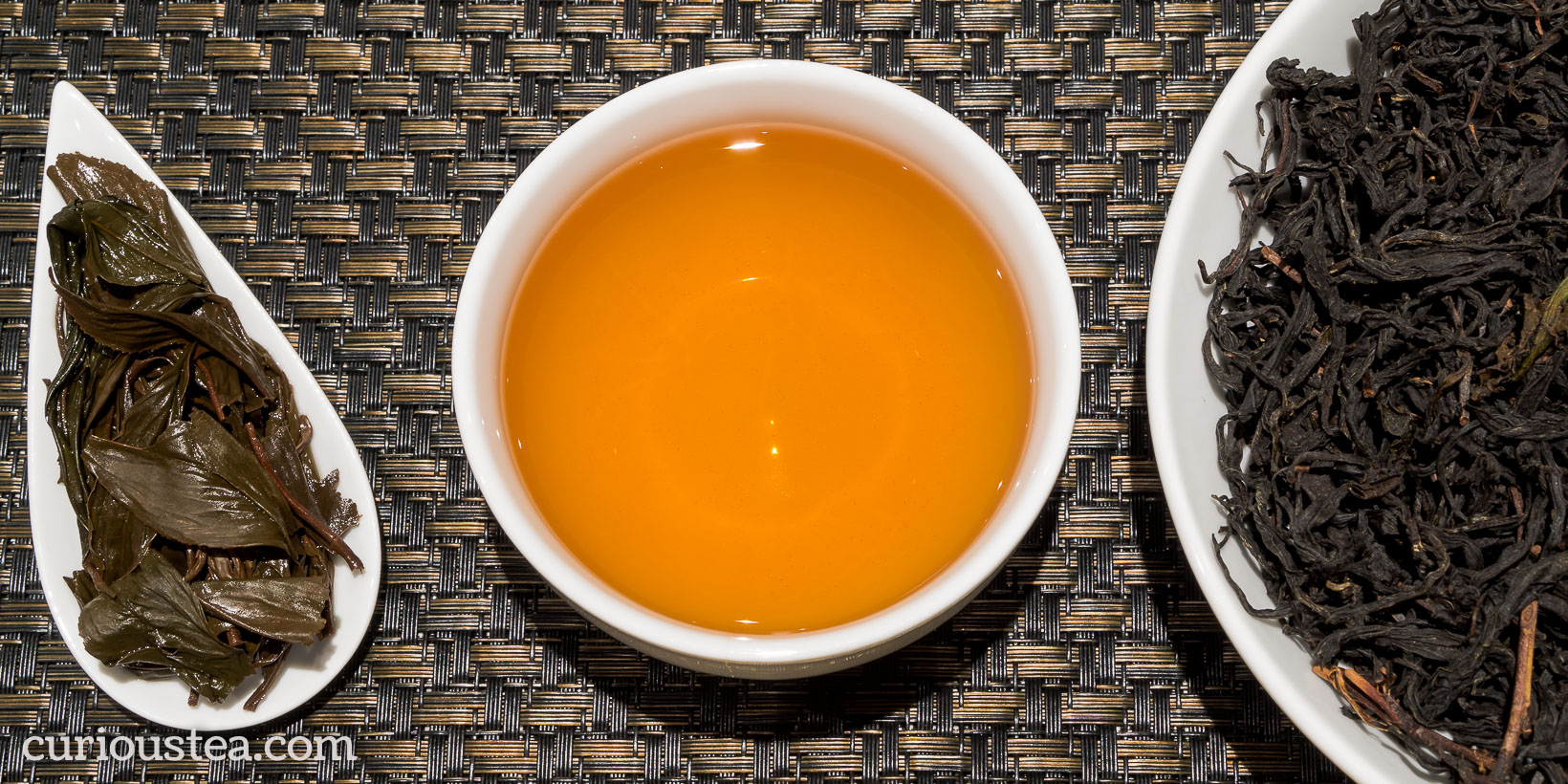 Yuchi Assamica (魚池鄉阿薩姆) is a wonderful showcase of the complex and unusual black teas that are produced in Taiwan. This black tea is crafted from a TRES #8 Assamica cultivar that is grown at an altitude of around 700m in Yuchi Township, located on the edge of the picturesque Sun Moon Lake (日月潭) in central Taiwan. It was hand picked in April 2018 and is sourced by us from the grower via our Taiwanese tea master.
This Yuchi Assamica is made from the TRES #8 cultivar that is also known as the Assamica tea plant in Taiwan. This particular cultivar was registered by the Taiwan Tea Research and Extension Station (TRES) in 1973. It was selected from camellia sinensis var. assamica plants that were originally brought from Assam in India.
The story of the arrival of these plants goes back to the Japanese colonisation of Taiwan. During the Japanese rule of Taiwan (1895-1945) the Japanese established the first Tea Research Institute in Taiwan with a view to create a black tea industry to rival the black tea exports of the British Empire. In the 1920's, the first camellia sinensis var. assamica tea plants were introduced from Assam in India and planted around the Sun Moon Lake area as this was judged to have the perfect growing conditions. The production quickly took off and Taiwan was producing black tea on a large scale until the end of the Japanese rule at the end of World War II. After World War II the production of black tea declined significantly as it became too costly and unprofitable for the farmers.
Taiwan Tea Research and Extension Station undertakes significant research and selection procedures for Taiwanese tea cultivars and started building up a catalogue of standardised cultivars, the first of which were registered in 1969. Some of the descendant plants of the camellia sinensis var. assamica plants originally introduced by the Japanese were selected and recognised as the new TRES #8 cultivar. In a nod to the origins of this tea, this cultivar is still known as the Assamica cultivar in Taiwan.
Sun Moon Lake is still the epicentre of black tea production in Taiwan. Our Yuchi Wild Shan Cha and Yuchi Red Jade (TRES #18) are the other examples of the very fine black teas of this terroir.
This Yuchi Assamica has very large twisted leaves that have a savoury aroma. The liquor produced has a rich amber colour with good clarity and a sweet-savoury, fruity and vegetal fragrance. The produced flavours are complex and multi-layered. The taste, much like the aroma, is sweet, yet savoury. It has a soup-like thickness of flavour, reminiscent of the taste of a vine tomato soup. There are lightly mineral, malty and herbaceous notes. The overall flavours are clean yet complex, signifying a tea of great quality. The aftertaste has a nice mineral and savoury touch with a hint of assam-like astringency that serves as a gentle reminder of the origins of this cultivar.
We suggest brewing at 90°C for 2-3 minutes according to your taste. It should be brewed multiple times as each infusion brings out new exciting flavours!
You can also buy Yuchi Assamica black tea in our online shop.
Four Seasons Red Oolong
Four Seasons Red Oolong (四季春紅烏龍) is a highly oxidised oolong that hails from Zhu Shan Township (竹山鎮), known as Bamboo Mountain, in Nantou County, Taiwan. Crafted from the Four Seasons cultivar, it has a complex yet clean taste with satisfying fruity notes. This particular batch is from the August 2017 harvest, sourced directly from the farmer and baked by our tea master in May 2018.
Four Seasons Red Oolong is named after the cultivar that is used to make this expressive tea, Si Ji Chun (四季春), which translates as Four Seasons Spring and started appearing in Taiwan in the 1980's. It favours low altitude conditions but also provides farmers with a consistent crop throughout the whole year. The leaves that are plucked from Si Ji Chun plants have a fresh and light flowery aroma year round, hence the English name often follows in full the Chinese name, rendered as Four Seasons Spring.
Unlike our classic lightly oxidised Four Seasons Oolong from Mingjian Township in Nantou County, this is a "red" oolong, meaning that it undergoes heavy oxidation at around 90%. This means that it falls into a category of oolong teas that treads a fine line between an oolong and a light black tea, much like our popular Moc Chau Red Buffalo Oolong from Vietnam. It is always difficult to classify such teas and to decide whether they should be included in black or oolong tea categories. However, since this particular tea is made from a cultivar that is normally used for oolongs and as it follows the method of production closer to an oolong tea, we felt it was more apt to classify it as an oolong. The addition of the "red" in the Four Seasons Red Oolong name serves as a marker of the high degree of oxidation and close proximity to a light black tea.
The leaves of this Four Seasons Red Oolong are hand-picked. The harvest was in the summer of 2017, after which the tea was allowed to rest and develop. It was finished by additional baking by our tea master 9 months after in May 2018. The dry leaves are tightly rolled and when brewed, open up to produce a clear pale amber liquor with a sweet, stony aroma. The taste of this tea is clean and satisfying. There are lovely notes that are mineral, sweet, tangy and lightly floral. For us, the stand-out notes are those of red berries and honey. The aftertaste has more red berries on the aftertaste with a sweet and tangy character typical of raspberries. The tangy finish is clean and mouth watering. This is a very exciting tea that provides an amazing quality and taste for the price.
This Taiwanese Four Seasons Red Oolong tea is best brewed at 90°C for 3-4 minutes according to your taste and can be brewed multiple times, increasing steeping time with each next brew if desired.
You can also buy Four Seasons Red Oolong tea in our online shop.
We really do hope that you enjoy the tea selection for January and are looking forward to the next selection in our February box!
If reading this has made you curious about our teas, but you don't yet subscribe to a monthly tea selection, you can sign up for our tea boxes in just a few clicks. We ship worldwide from London, UK.
We always love to hear from you, so if you have any questions, suggestions or just want to chat about tea, email us at contact@curioustea.com, via our Facebook page or via Twitter.
You can also follow us on Instagram for pretty tea photos.
Happy tea discoveries!